The size of your bike is incredibly important as it affects comfort, safety, and pedaling efficiency. A bike that fits you well will let you enjoy your ride and get the most out of it. However, an ill-fitting bike can lead to discomfort that will ultimately lead to you not wanting to ride. Best to avoid that!

If you're looking for a Road Bike Size Chart or a Mountain Bike Size chart, our Bike Sizing Chart is based off of your inseam and height to help you select the appropriate size. Though this bicycle size chart is a great guide and place to start, there are other factors that play into bike sizing. Continue reading to find out how to be sure the size is correct.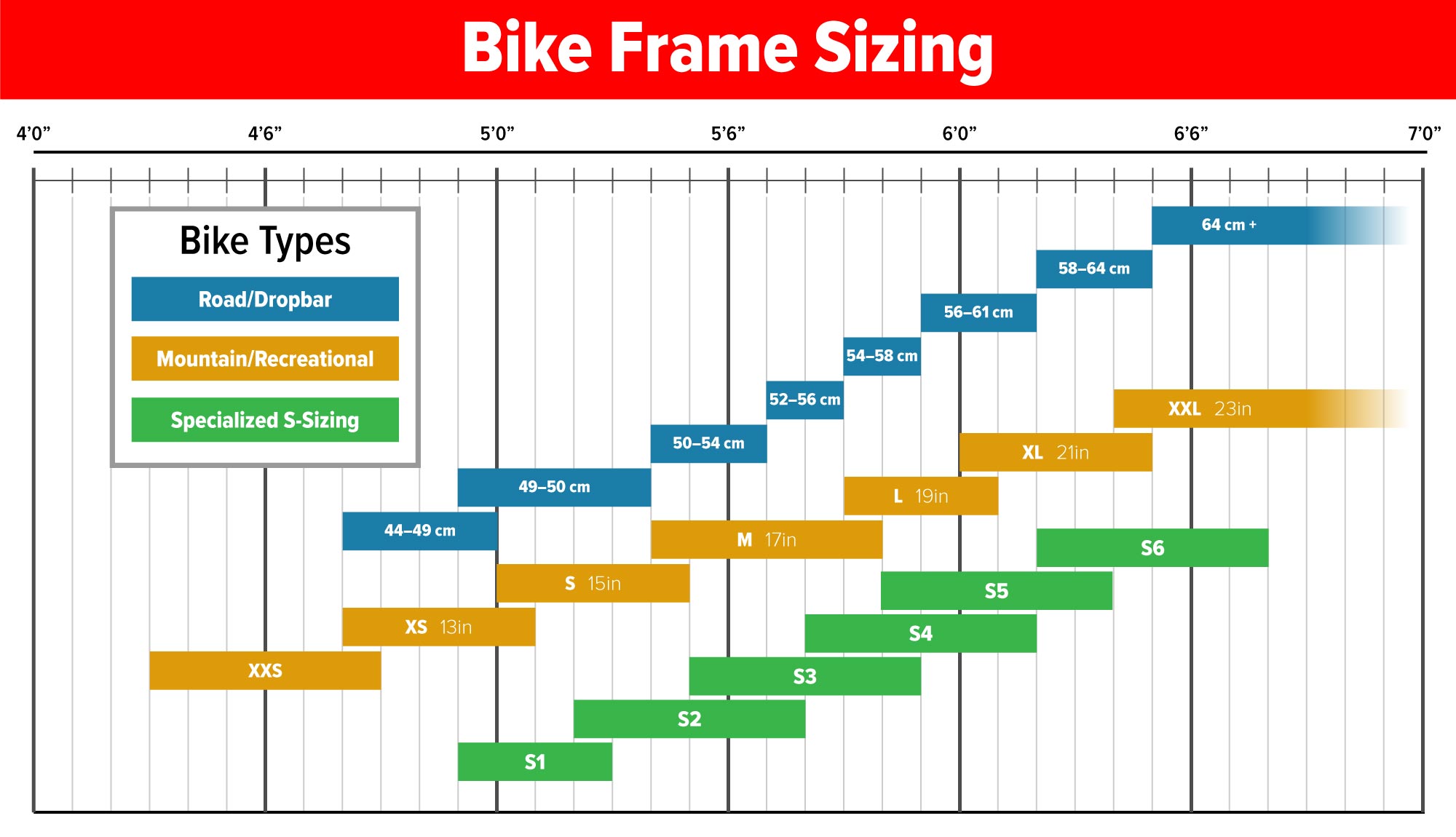 A handy way to measure your inseam is to stand up against a wall with a hardcover book, square up the hardcover book with the wall and your inseam, and measure from the top of the book.
How To Find Your Specialized S-Size
Some Specialized mountain bikes use S-Sizing instead of the traditional mountain bike sizing. Bikes with S-Sizes come in sizes with similar headtube lengths and standover heights, which allow you to choose the size that best matches the feel you desire for your riding style. Smaller S-Size numbers are going to be more nimble, thanks to their shorter reach and front-center measurement, while larger S-Sizes deliver more stability and a roomier ride.

For example, if you're 5'8", you could ride a bike sized S2-S4. If you want a ride that's balanced between maneuverability and stability, S3 will be your size. If you want a more nimble ride, you'd drop down to a S2. For a bike that's more stable at high speeds, bump up to a S4.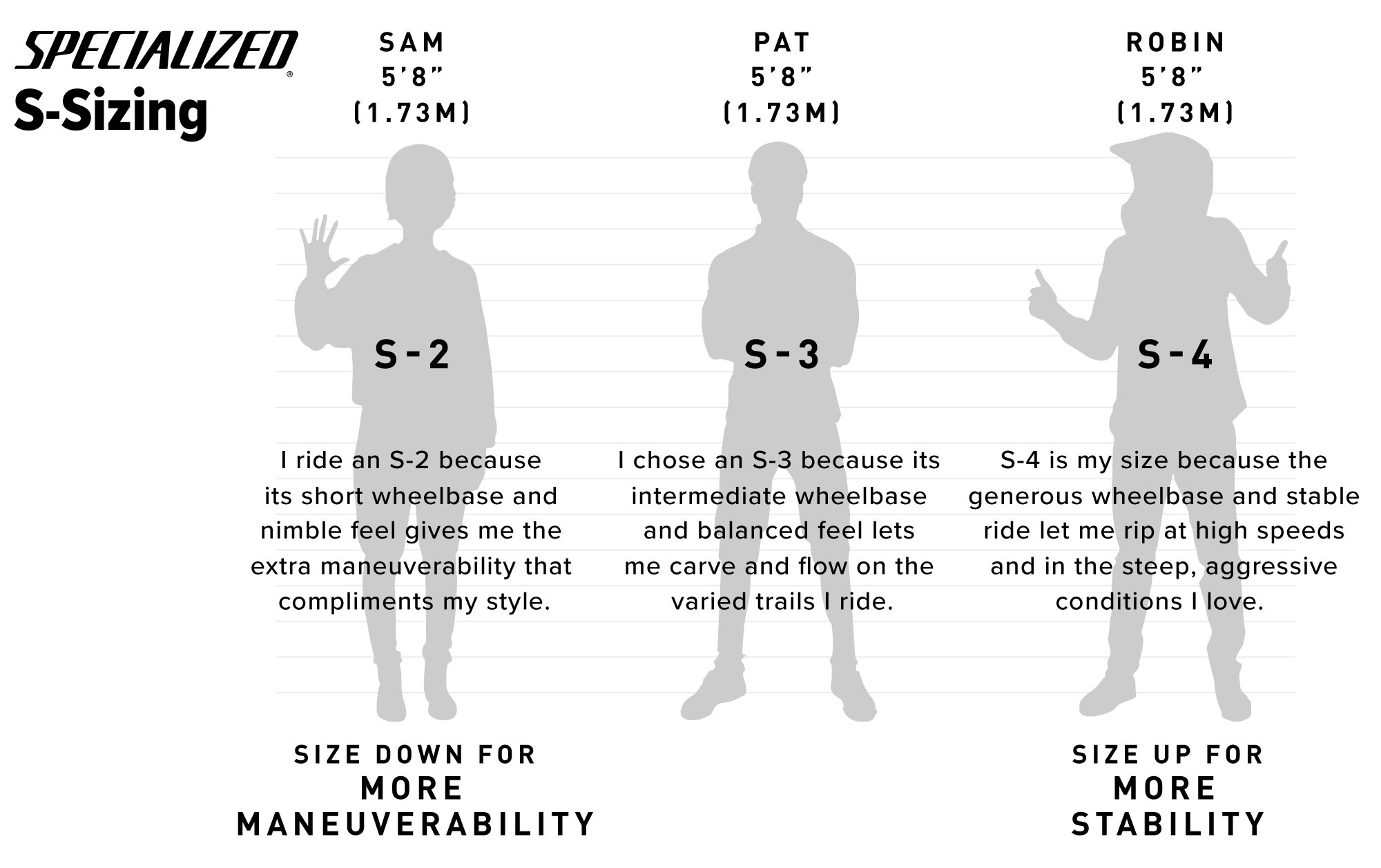 How do I know if my bike is the right size?
Standover clearance is an important safety consideration, so when you are standing over the top tube of your new bike, you should have at least one inch of clearance.
Next, you'll want to set the saddle height. Get a friend to hold your bike while you get on the bike. Place your heels on the pedals and move your foot to the bottom of the pedal stroke. With your heel on the pedal, your knee should just lock out without you having to reach for the pedal. Then when you pedal normally, with the ball of your foot on the pedal, you should have a slight bend in your knee. When adjusting the seat post, watch out for a line on it that indicates the maximum the seat can be raised. For safety purposes, the post should never be sticking up past that minimum insertion line. Riding a seat beyond this point is dangerous and could result in a malfunction of the bike frame. If you're having to raise the seat post past this point, you should probably be on a larger size bike. *If you've got your inseam measurement from above, you can take that number times .883 to get a good starting point for your saddle height.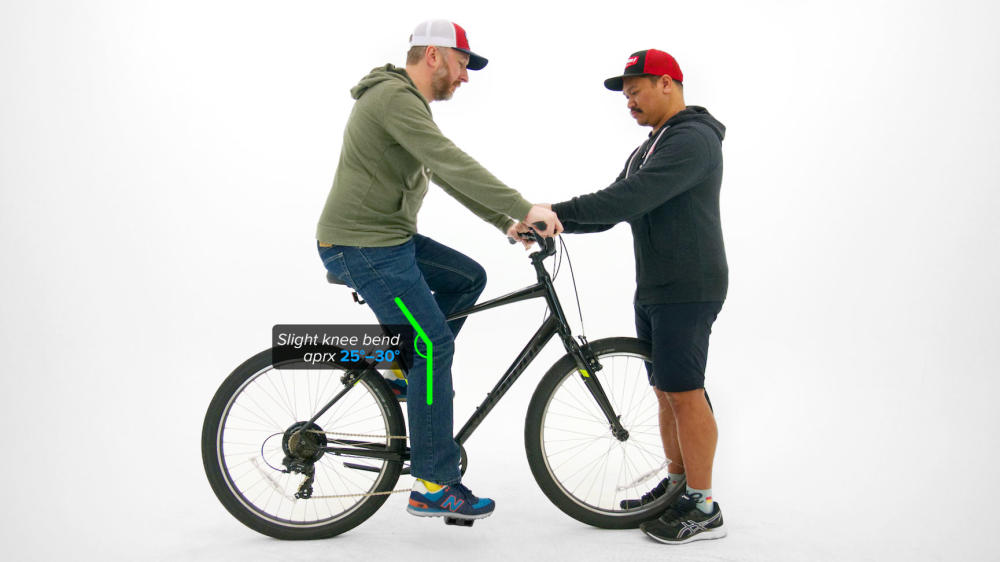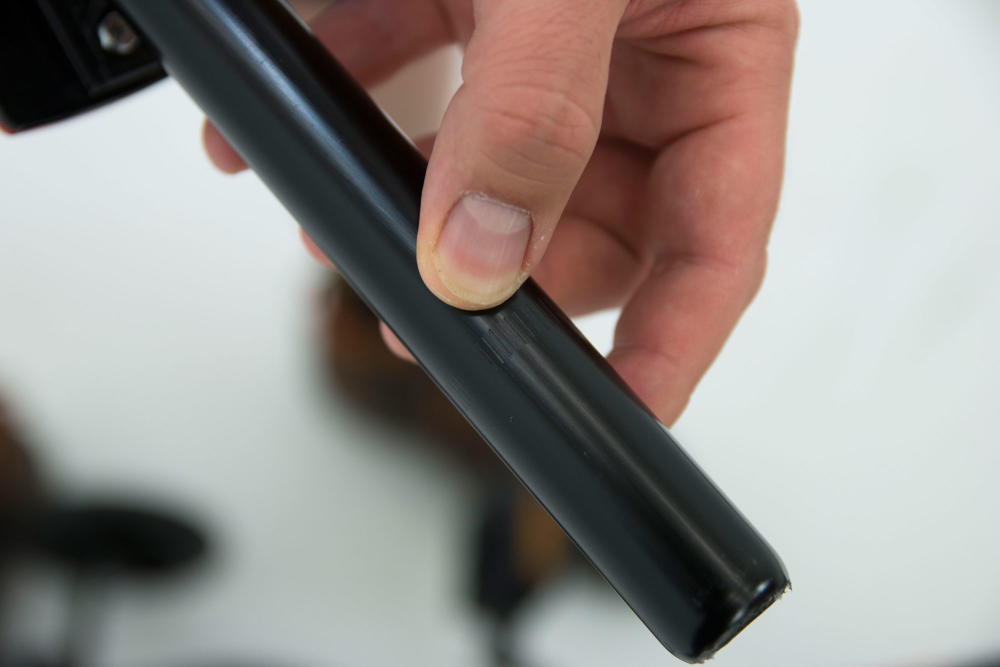 Lastly, you should be able to easily reach the handlebars in a way that's comfortable and that allows you to control the bike. If the bike is too small, you're likely to feel cramped on the bike, and if the bike is too large, you'll feel like you're stretching to reach the bars. If you have to stretch to reach the handlebars, you won't be able to control the bike.
Different styles and brands of bikes will be sized differently.
Road and dropbar-style bike sizes are listed in centimeters (cm)
Mountain bikes are typically listed in standard sizes (S, M, L), or sometimes inches (in)
Most other adult bikes will come in standard (S, M, L) or inches (in)
Kids bike sizing is based on the wheel size. The smallest bikes usually start with a 12" wheel size (some balance bikes may have a 10" wheel). The largest kids' bikes will have 24" wheels