Aventon eBikes are designed for the real world.
Every electric bike Aventon designs is equal parts form and function to give you the freedom to go where you want to go, and do what you want to do. Aventon's roots are in delivering high performance, top-tier eBikes at attainable price points. With a wide range of models to suit a variety of riding needs and styles, everyone can find an Aventon electric bike for their riding goals. Whether you are looking for a go-anywhere Aventure, the perfect commute Level, the comfortable Pace, the fun fat folding Sinch, or the fast urban focused Soltera, Aventon has an electric bike for you. Change the way you experience the world and push past boundaries with every ride with Aventon.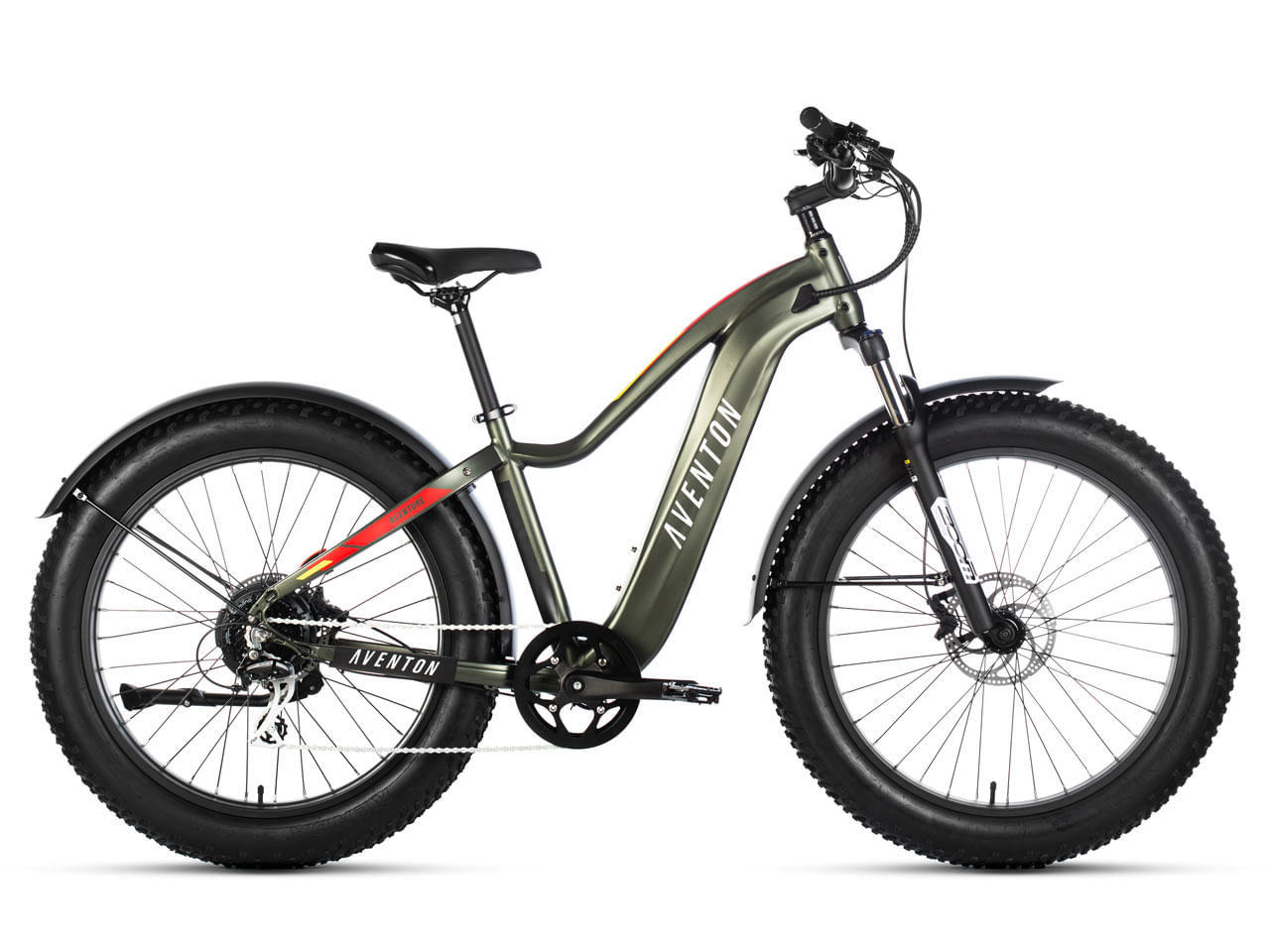 As elegant as it is rugged the Aventon Aventure is their most powerful and versatile eBike. With a front suspension fork, 4-inch-wide fat tires, and exceptional handling you can be sure of the most comfortable ride across whichever terrain your spirit chooses. Built in fenders and integrated front and rear lights ensure that wherever you go you'll be both seen by others and protected from the terrain beneath you. The Level is packed full of the technological innovation required for it to stand up to the test of time and all of biking adventures it goes on.
28 MPH Top Speed
45 Miles Average Range
4 Inch Fat Tires For A Smooth Ride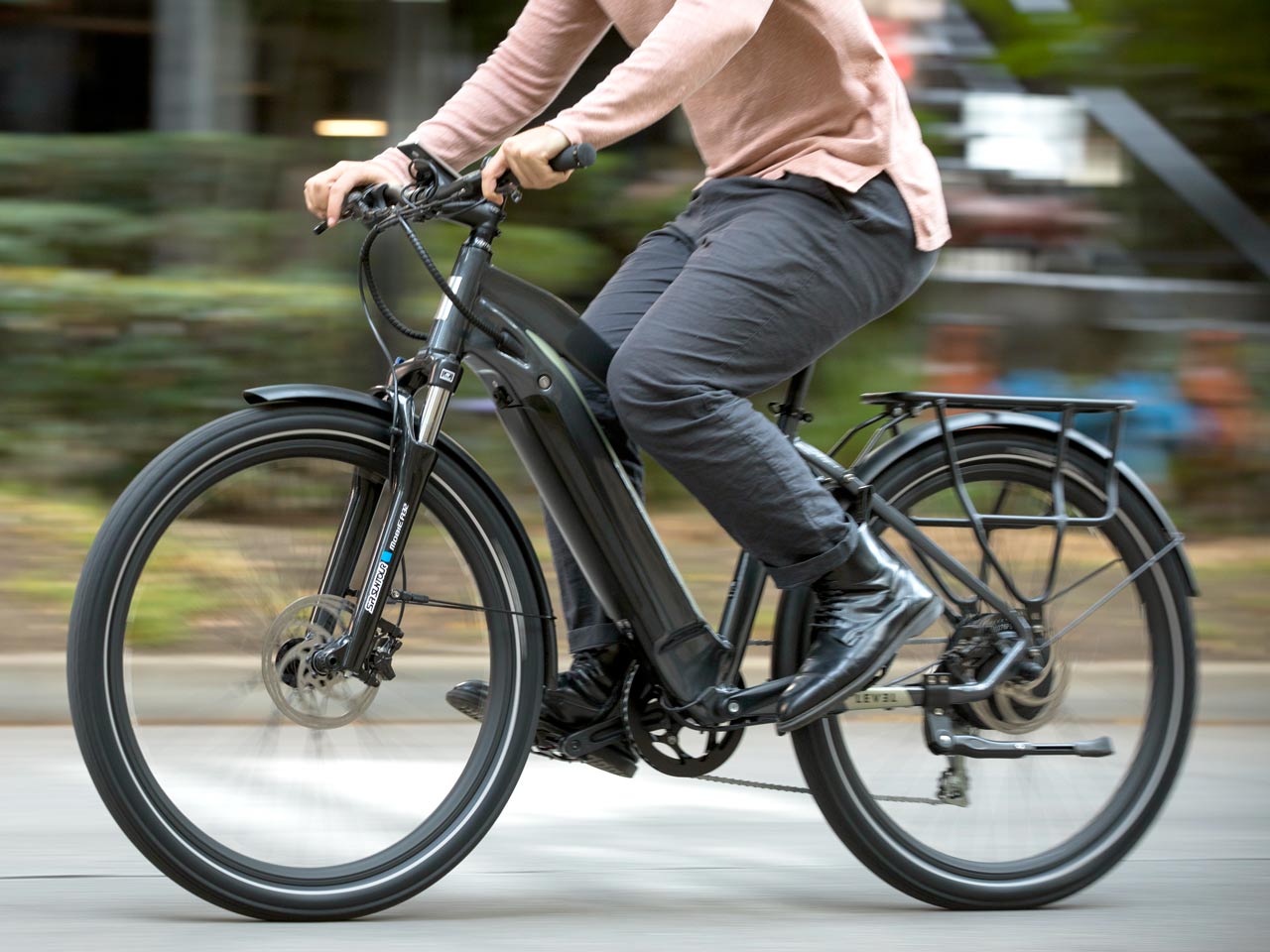 The Aventon Level is their flagship commuter ebike, stylish silently with both levels of endurance and a ride-ability you can trust day in day out. The front suspension fork provides ultimate comfort while riding across any surface and the incorporated fenders protect you and your outfit no matter what the conditions are like outside. A preinstalled rack ensures that no matter how much gear you have, you can take it all with you on the Level Commuter ebike.
28 MPH Top Speed
40 Miles Average Range
Rack + Fenders Included
Throttle On Demand and Throttle After Pedal Models Available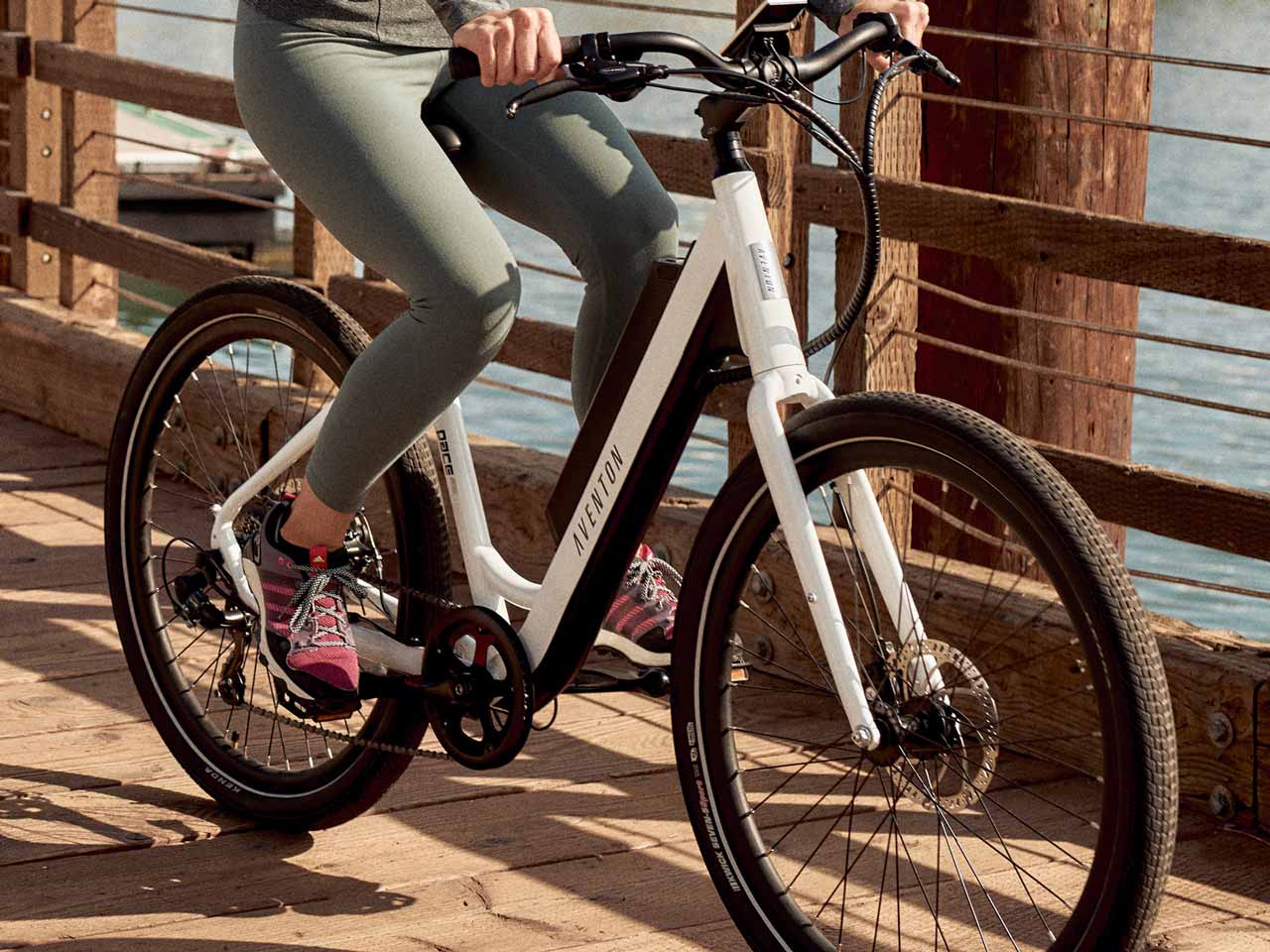 The Aventon Pace 350 and 500 eBikes provide you with ultimate balance of comfort and power. With an upright cruiser frame and a cushy saddle, you'll have excellent riding posture and will not want to stop the fun! Add in 5 levels of pedal assist and a throttle function which removes the need to pedal and you have an ebike that gives you total freedom on how hard you exercise and how much help you receive from the ebike. Get out there and feel the Pace on Aventons most popular ebike!
20 & 28 MPH Top Speed
35 & 40 Average Range
Comfortable Riding Position
Throttle On Demand and Throttle After Pedal Models Available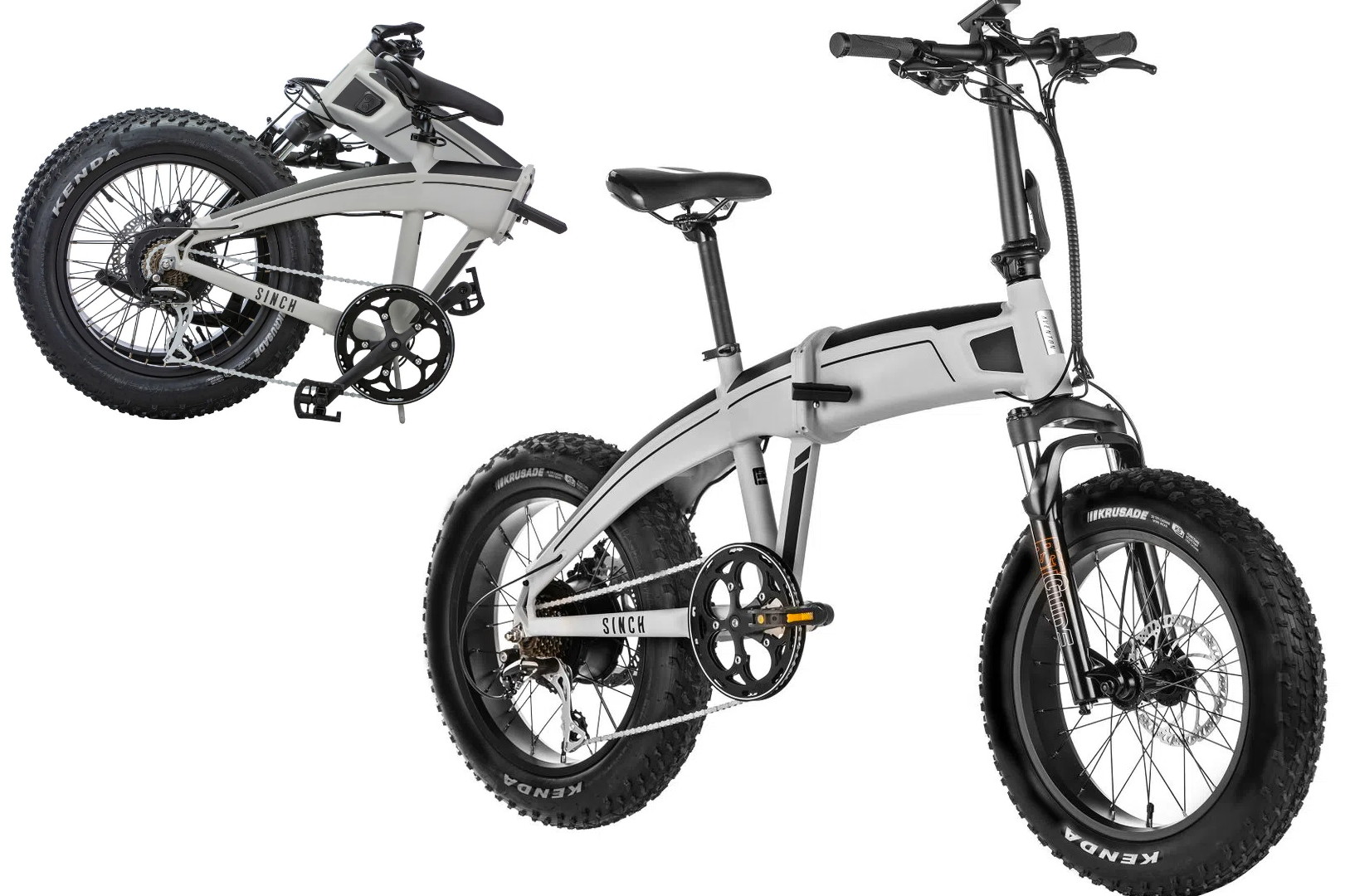 Aventon didn't name this ebike the Sinch for no reason. Foldable, portable, storable, powerful, comfortable, and ready for anything, the Sinch folding electric bike lives up to the definition of doing it with ease. Your Sinch compact electric bike will fit in your closet and under your desk, meaning it's almost infinitely portable! With 4-inch fat tires and a front suspension fork this ebike is ready to both cruise the pavements and conquer the trails!
20 MPH Top Speed
40 Miles Average Range
Folding Frame
4 Inch Fat Tires For A Smooth Ride
The elegant and minimalist design is reminiscent of Aventon's performance cycling roots, but with an electric charge. The performance inspired geometric frame allows for a more aggressive riding style with room to still enjoy a relaxing ride. Maneuver your way through the city with the help of the stealthy yet powerful motor, equipped with both a throttle and pedal assist. Or if you're looking for a bit of a challenge, ride the Soltera using your own force and will. The choice is yours.
20 MPH Top Speed
41 Miles Average Range
Single Speed and 7 Speed Models Available
Integrated Lights For Safety
Erik was only 13 when he started Erik's in 1977. His first bike, a hand-me-down from an older family member, sparked his interest in bikes. With entrepreneurial spirit, and the money he saved from his job as a paperboy, Erik began his business. Erik's Bike Board Ski has grown into the Midwest's leading bike, snowboard & downhill ski retailer. We are passionate about our sports & experts on all the gear we carry! Learn more about ERIK'S History.